Coconut Oil Toothpaste | Fluoride Free | 4oz
Regular price

$9.99

Sale price

$8.99
Handmade With Love in the USA
30 Day Money Back Guarantee
Certified Organic & Gluten Free
Description

Discover the cleansing potency of Real Skin Care's All Natural Toothpaste, a unique blend of organic coconut oil and essential herbs. This best natural toothpaste is formulated with spring water, organic virgin coconut oil, baking soda, xanthan gum, wildcrafted myrrh powder, stevia, and organic essential oils, offering a comprehensive solution for oral health.

Experience the power of our Coconut Oil Toothpaste, specifically designed to remove plaque and surface stains gently. With the purifying capabilities of organic virgin coconut oil and baking soda, our toothpaste promotes a revitalized, clean, and fresh sensation in your mouth. The xanthan gum ensures a smooth, creamy texture, elevating your daily brushing routine.

Our organic toothpaste is enriched with wildcrafted myrrh powder and organic essential oils, offering unique benefits for your oral health. These ingredients provide natural antimicrobial properties, contributing to gum health and a balanced oral environment. Sweetened with stevia, our Coconut Toothpaste imparts a delightful taste without the need for artificial sweeteners.

Ditch the harsh chemicals and embrace Real Skin Care's All Natural Toothpaste, the organic choice for oral care. It stands as the best natural toothpaste, offering a safe, effective, and truly refreshing experience with every brush.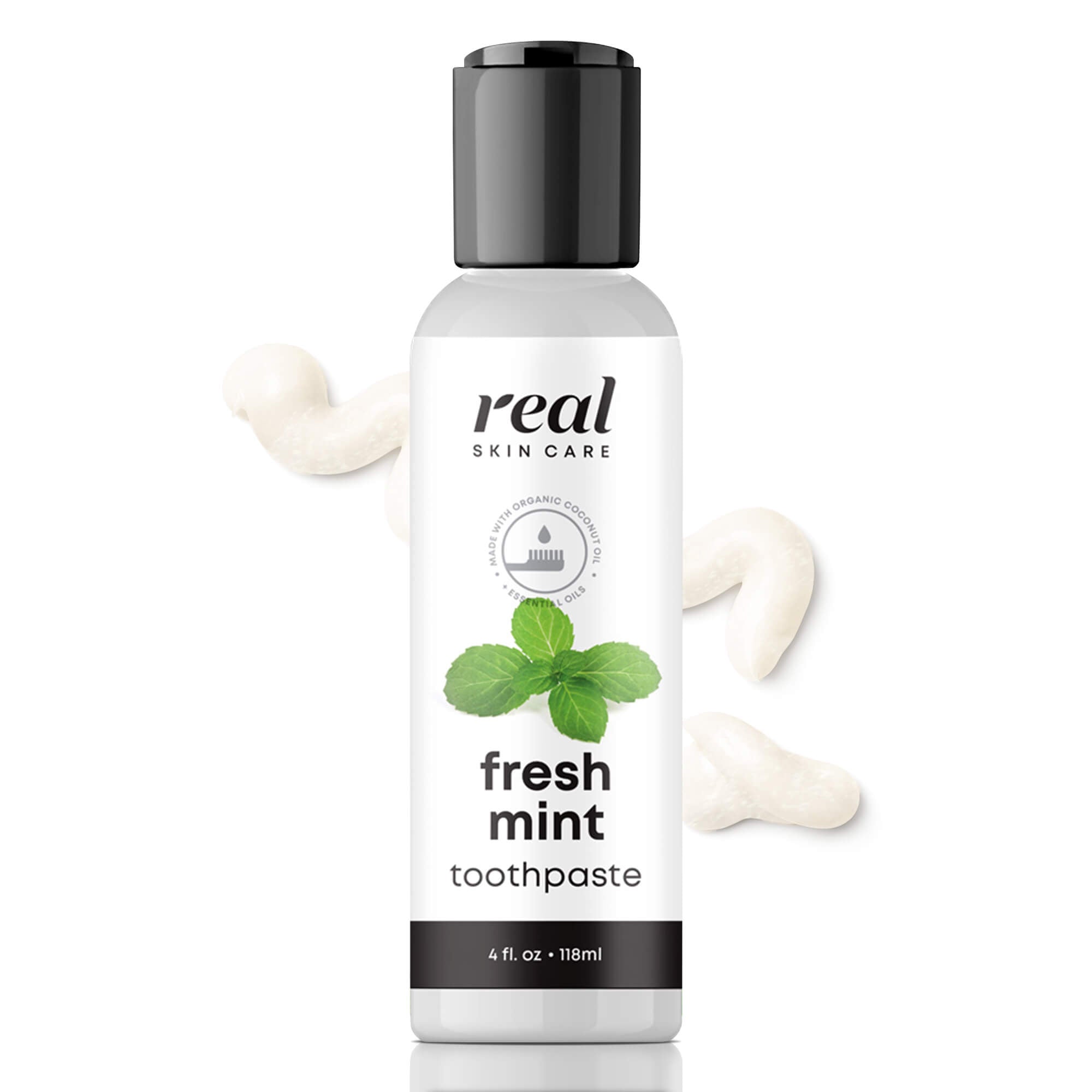 FAQs
What kind of certifications do you have?

While we don't have any formal certifications, we're committed to using only the highest quality, all-natural and organic ingredients in our products. Each ingredient is independently certified for quality and to ensure it's free from harmful chemicals like glyphosate. We take the quality and safety of our products very seriously, and we're proud to offer you the best possible skin care experience.
How do you ship your products?

We ship our products via UPS and can ship anywhere in the United States. Once your order has been processed and shipped, you'll receive an email confirming shipment along with a tracking number so you can easily track your package. We take great care to ensure that your products are packaged securely and arrive in perfect condition. If you have any questions or concerns about your shipment, please don't hesitate to contact our customer service team at support@realskincare.com.
How does the money back guarantee work?

We're confident that you'll love our products, but if for any reason you're not completely satisfied, we offer a 30-day money-back guarantee. Simply contact us within 30 days of purchase to arrange a refund.
Any product notice I should be aware of?

Our products are made with natural, organic ingredients, and may vary in color, texture, and scent from batch to batch. This is normal and does not affect the quality or effectiveness of the product. Also, be sure to store our products in a cool, dry place away from direct sunlight to ensure freshness and longevity.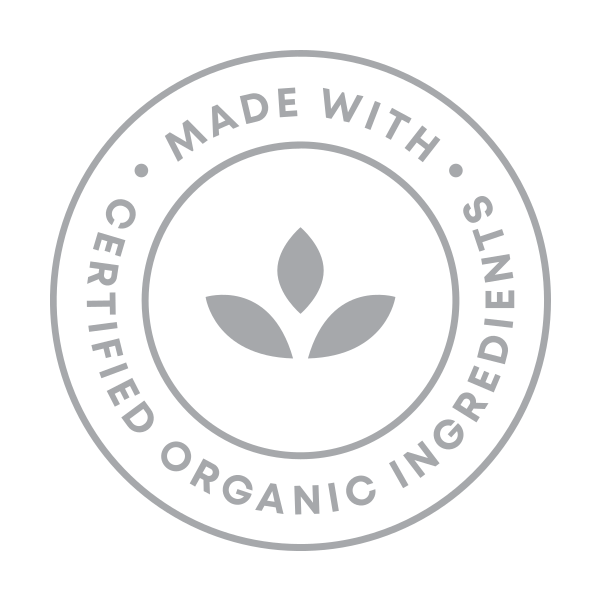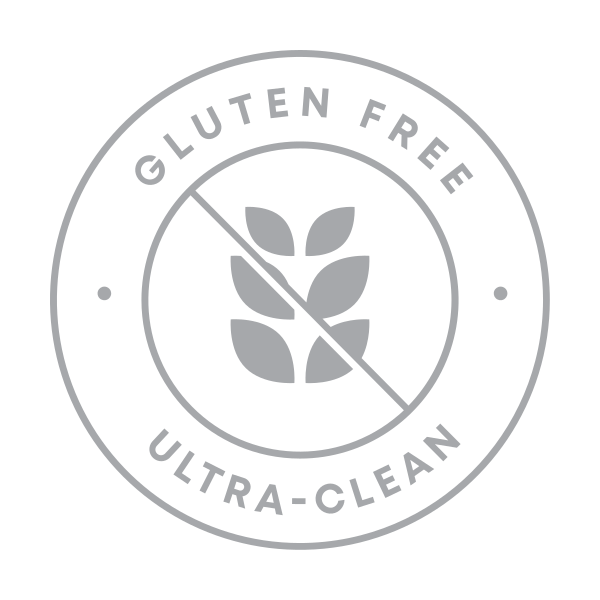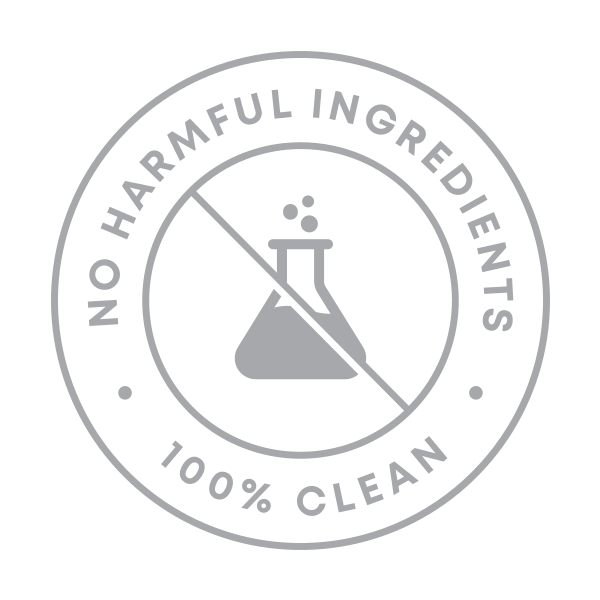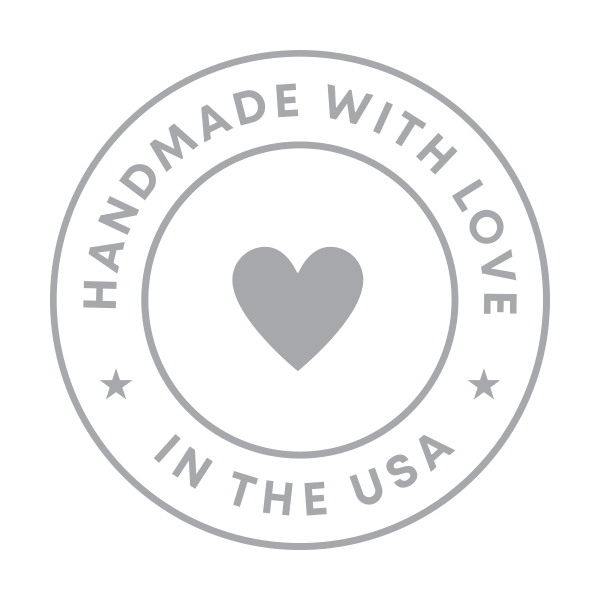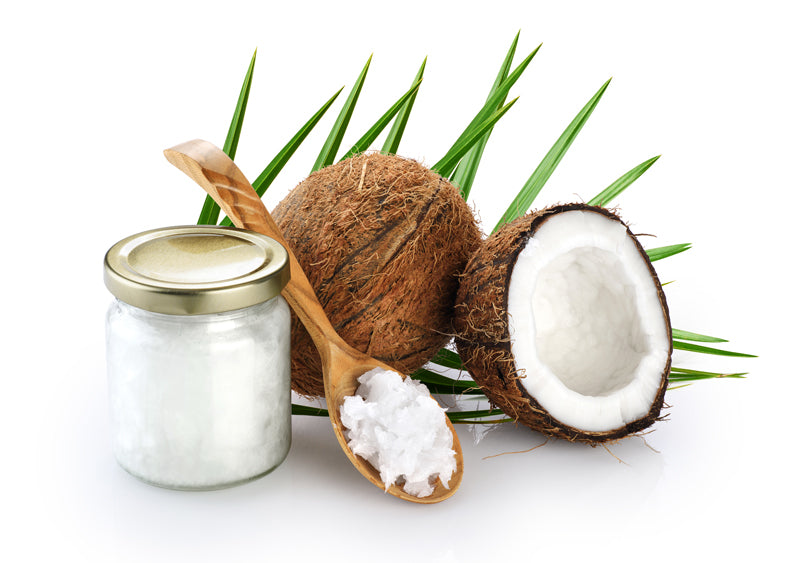 Pure Coconut Oil Based Products
Unlike other cosmetic products, our skin care range is made using only pure organic coconut oil as a main ingredient with absolutely ZERO harmful chemicals in it.
All our products are certified 100% organic and gluten free so you can be sure they will really keep your skin safe and healthy.
About Real Skin Care
Because we know how health and body conscious you are, at Real Skin Care, we have developed a whole range of organic coconut oil based products for your skin.
We like to source our ingredients from small family farms and batch distilleries from around the world to promote values of fair trade and sustainability.
All of our products are handmade with love in the United States.